购物篮
设备技术
设备选项
软件
外部传感器
仪器箱标签
泵和压缩机
燃气火炬
标定台管路
消毒
连接配件
检测配件
充电技术
运输和储存
配件
操作说明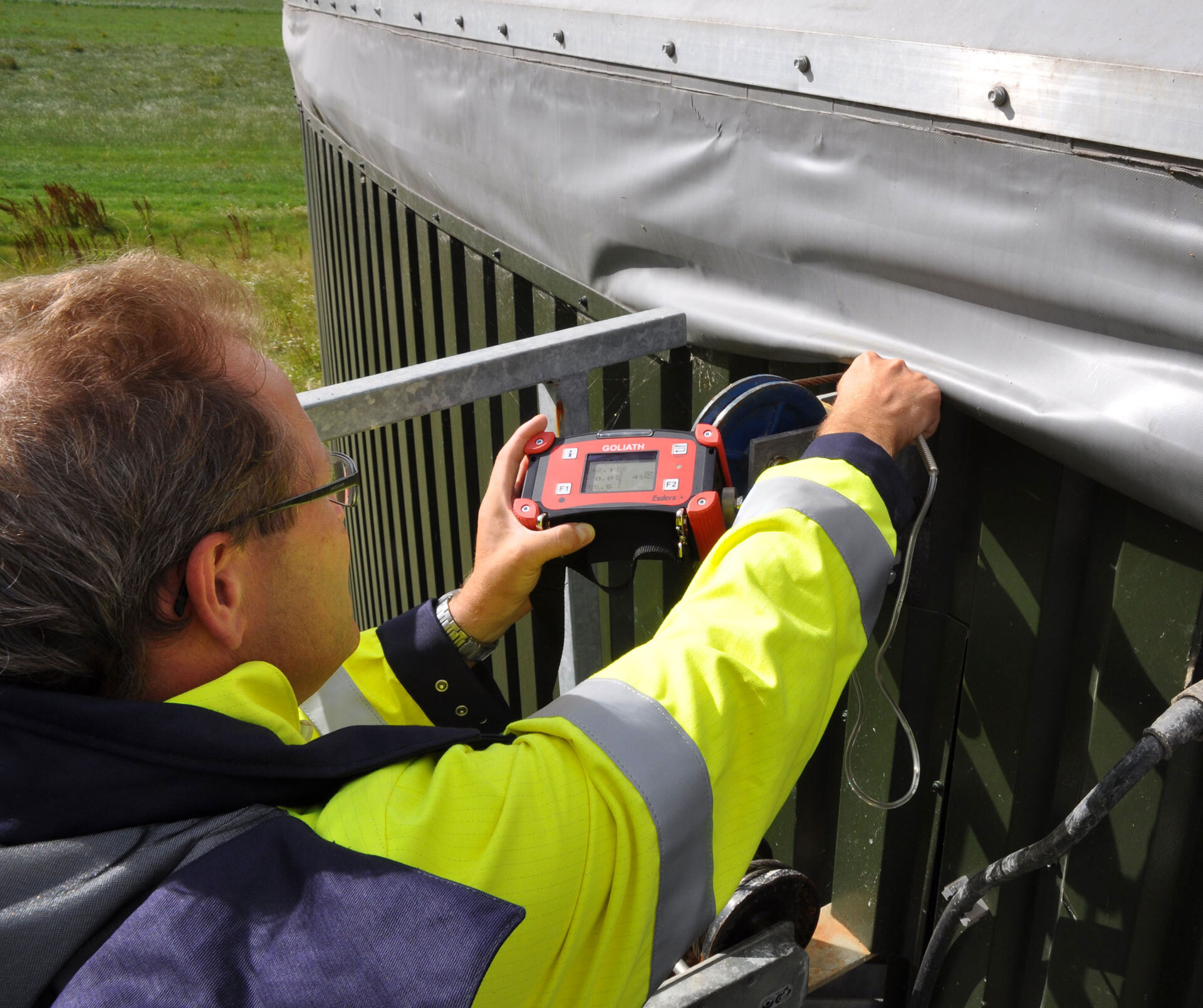 GOLIATH Biogas - 201057
Rugged, explosion proofed gas measurement instrument with internal membrane pump and reachargeable NiMH-battery for the specific use in biogas, landfill and sewage gas. Operating time > 8 to > 12 hours depending on application (without backlight) Measurement ranges: - methane 0 - 100 Vol.% CH4 - carbon dioxide 0 - 100 Vol.% CO2 - oxygen 0 - 25 Vol.% O2 (optional) - hydrogen sulphide 0 - 100 ppm H2S (optional) - hydrogen sulphide 0 - 1000 ppm H2S (optional) - hydrogen sulphide 0 - 2000 ppm H2S (optional) Dimensions: 200 x 100 x 87 mm Weight: approx. 1200 g Explosion proofed instrument: Sign: ll 2G Ex ib d llB T3/T4 Gb BVS 09 ATEX E 079 X Temperature range: -10°C < Ta < +40°C
Description
In the field of biogas, landfill gas and sewage gas production the observation and check of the gas composition, and the inspection of the facilities for unexpected gas leaks are an inherent part of work processes. The GOLIATH is ready for use after a short run time and offers clear and very fast results. The used infrared sensor technology shows the concentrations for methane and carbon dioxide in a reaction time of less than 10 seconds. The rugged, shockproof device is easy to use. All measured values can be read in the clear, backlit display and can be saved as needed.

Leak detection of methane and carbon dioxide
The GOLIATH biogas offers another menu item "leak detection". This will provide an additional field of application for the detection of leaks at all biogas containing parts of the plant.

Documentation of measurements
Data readout to PC via USB through charging cradle infrared link.
Network compatible windows-software with extensive features for further characterization and storage of measurements in a database.
Report output in PDF and HTML format.
Features
Use of infrared sensors for CH4 and CO2 guarantee fast run-in period and extremely short response times and exclude cross-sensitivities to other gases.
An oxygen and a hydrogen sulphide sensor are offered as an option.
The measurement range for H2S is 0 to 2,000 ppm and cover the requirement for measurements at biogas plants ideal.