购物篮
设备技术
设备选项
软件
外部传感器
仪器箱标签
泵和压缩机
燃气火炬
标定台管路
消毒
连接配件
检测配件
充电技术
运输和储存
配件
操作说明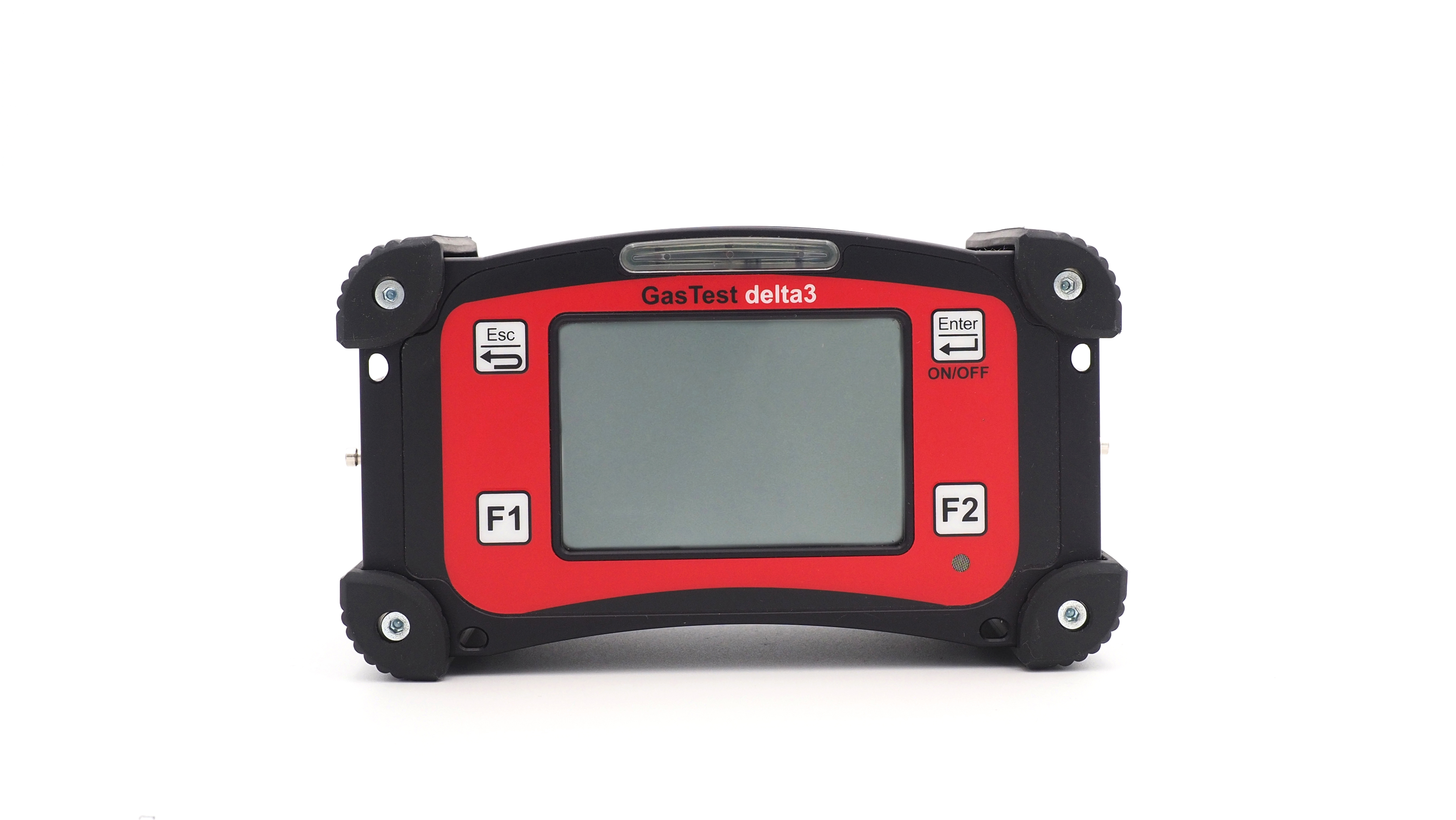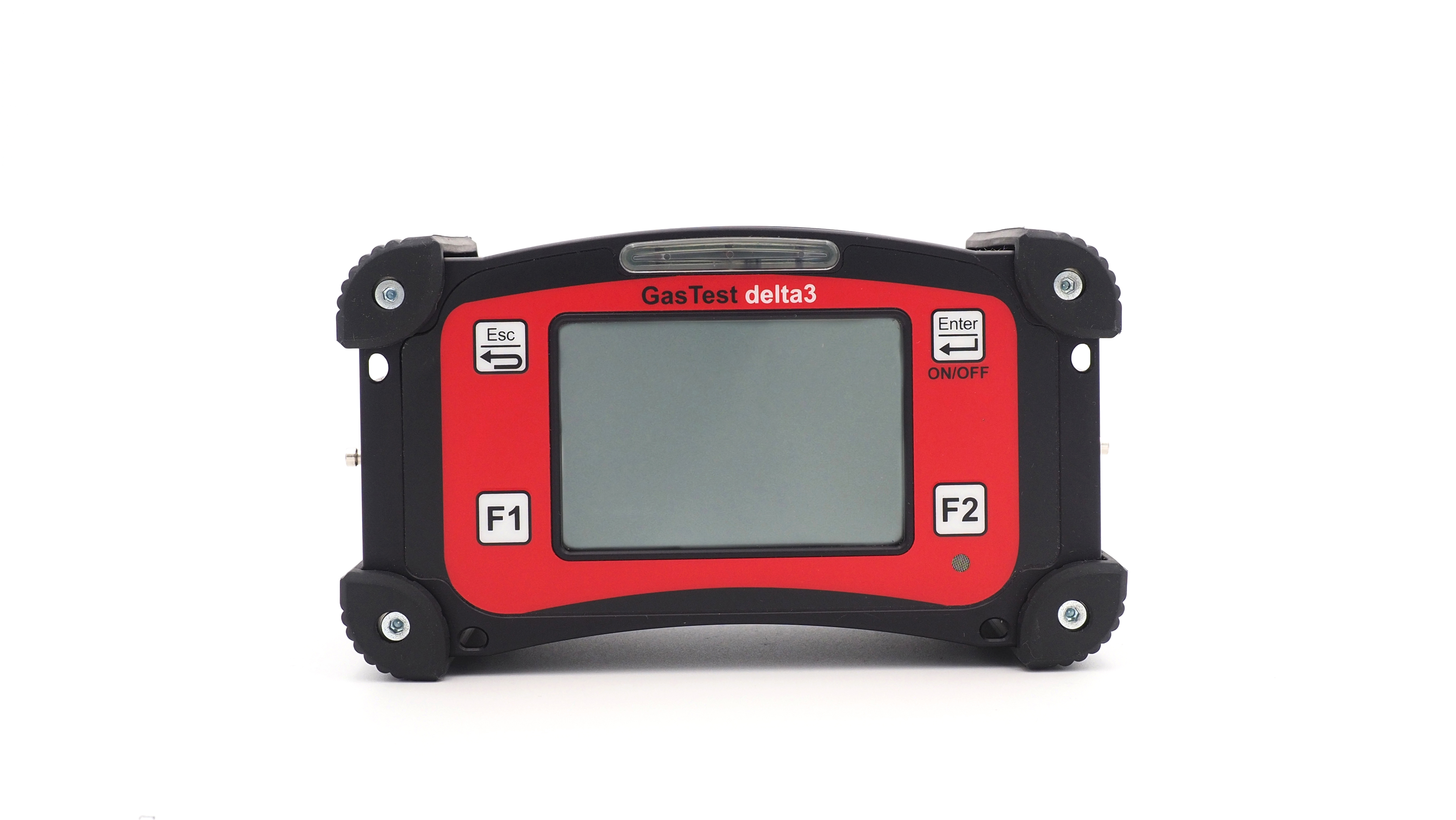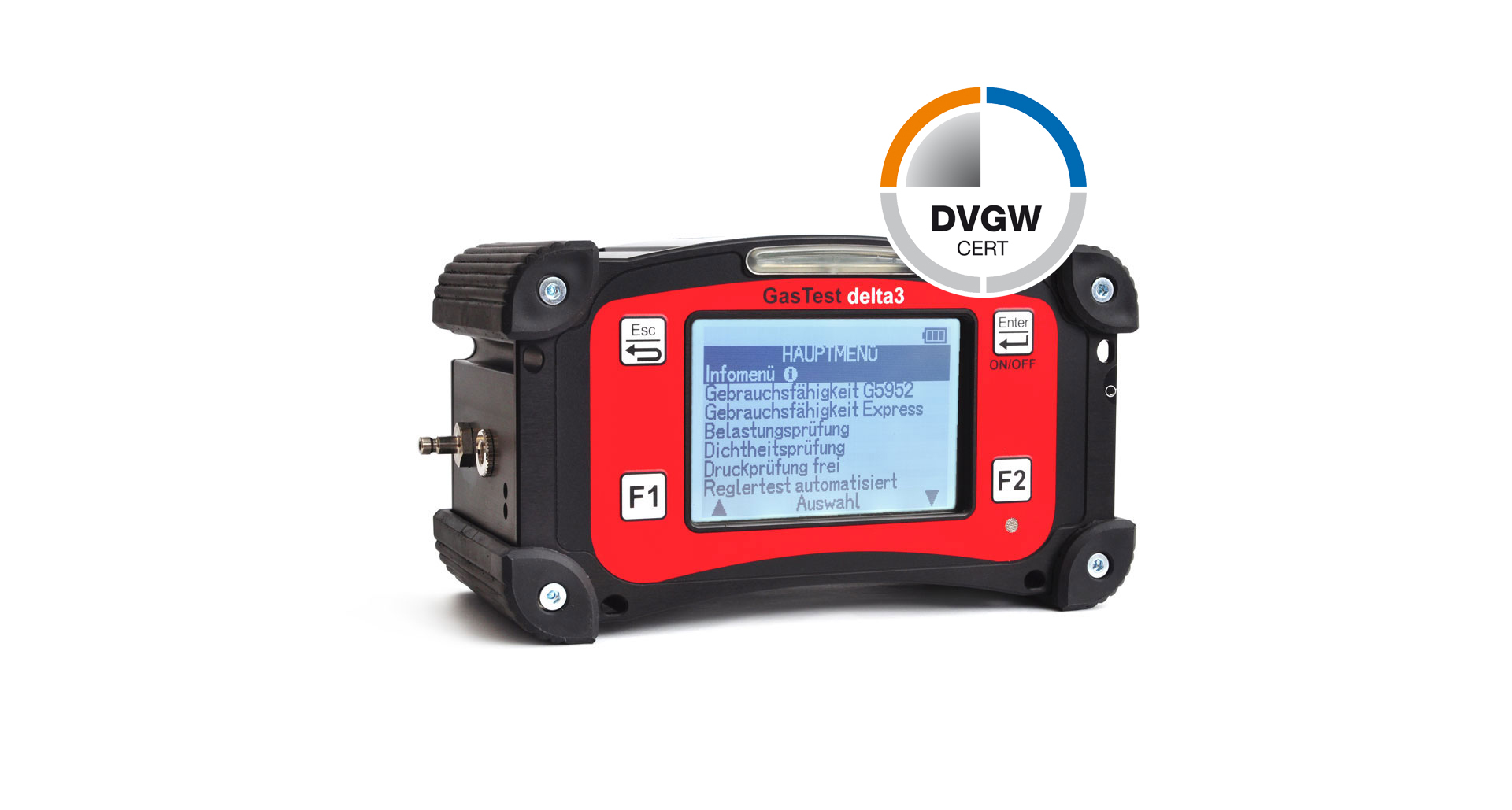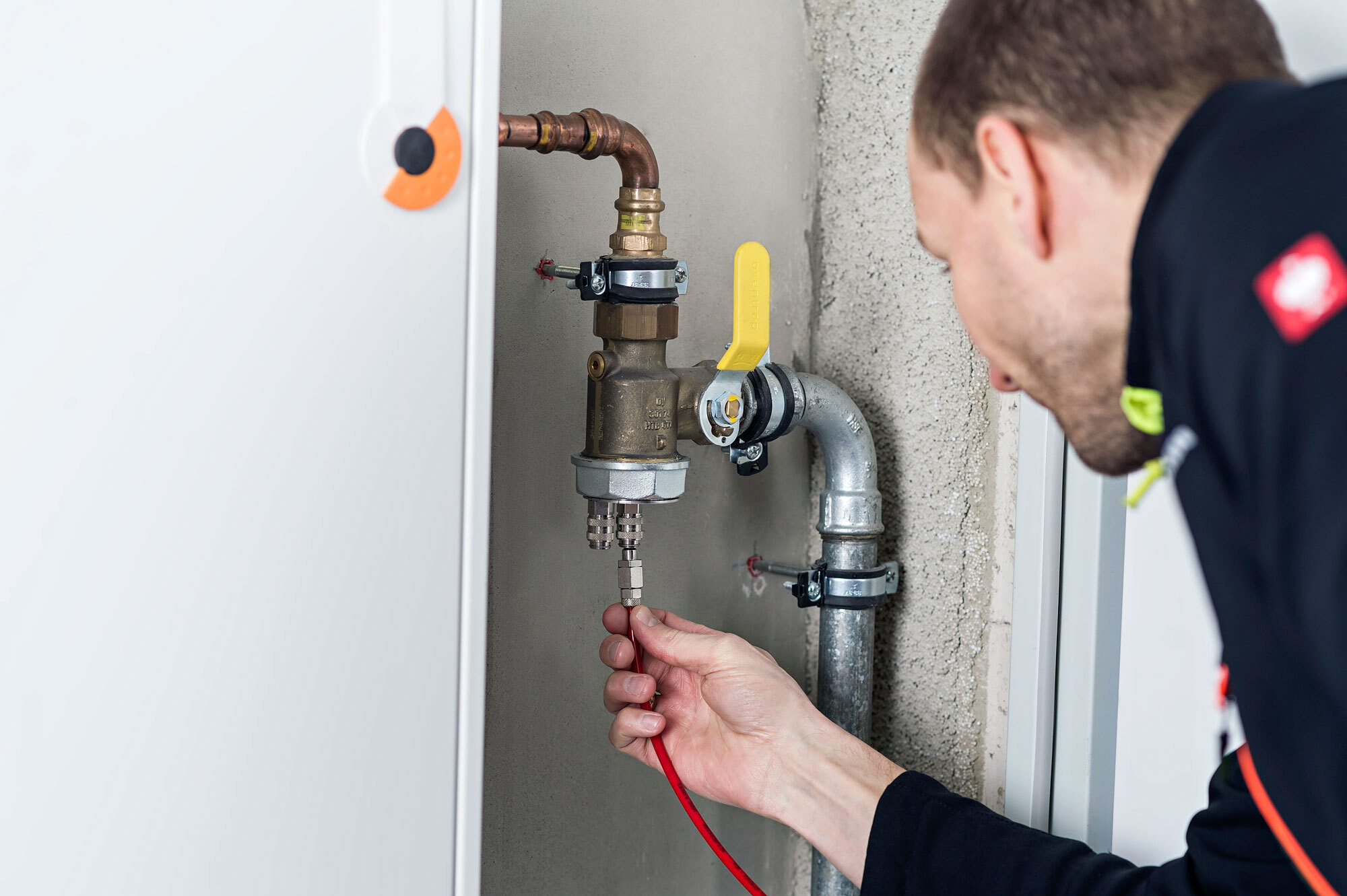 Description
User-friendly and simple measurements in the indoor gas installation in accordance with DVGW-TRGI 2018. Thanks to our long-standing experience in the field of pressure and leak measurements, we are now offering the third generation of our tried-and-tested measurement technology. The GasTest delta3 has significantly improved options for measurements on indoor gas installations. It also offers the option of service line tests via external pressure sensors.
Features
Usability test in accordance with G 5952 or Esders express procedure
Leak detection via external, digital hand sensor with integrated calibration and vibration alarm
Automatic and manual test on controllers and safety valves
Leak test with 150 mbar, strength test with 1 bar
Pressure measurement up to 25 bar via external sensors
Large display with touch function for inputting address data, meter or controller number, etc.
Extensive setting options for demand-based adjustment of the device
Customer-specific data recording via checkboxes, selection list and text fields
Bluetooth function for fast transfer of the measurement data to thermal printers and PC
Compact transport cases with integrated gas reservoir and the option of storing accessories
Optional thermal printer for quick documentation on-site
Optional PC software for documenting and preparing the measured data


Data management
With
Esders Connect
the measurement data will directly be send to your office via our App for your smart phone or tablet – fast, paperless, digitally and DSGVO compliant. You have the option of specifying up to three e-mail addresses in order to send the completed test reports to them. The recipients also receive the GPS data for the exact localisation of the measurement. The administration is clear and can be accessed from anywhere at any time.
Esders Connect is browser-based, so no updates are required and you always have the latest version available.

It was not so long ago that printing on thermal paper was a revolution on the construction site. As an environmentally conscious and future-oriented company, we want to do without paper and at the same time make your everyday work easier.
Click
here
for more information about Esders Connect.


Technical data
Dimensions
192 x 100 x 87 mm
Weight
approx. 1.160 g
Operating temperature
0 °C to +40 °C
Measurement ranges
0 - 300 mbar
0,1 mbar resolution, Error max. 0,5 % of full scale
0 - 1 bar
1 mbar resolution, Error max. 0,5 % of full scale
0 - 10 l/h
0,01 l/h resolution, Error max. 2,0 % of full scale
Power supply
Li-ion battery pack, rechargeable, safe charging via charger with 230 V AC or 12 V DC
Operating time
varies depending on the usage area and power consumption
(e.g. usability according to G 5952 approx. 50 tests)
Pump
integrated, flow approx. 40-45 l/h
Display
LCD, 240 x 160 pixels, touch display for entering project numbers, address data, etc.
Connection
2 nipples (one to the reservoir, one to the installation)
Connection for external, digital sensors (gas sensor, pressure sensor)
Interface
Infrared & bluetooth
Printing
via thermal printer (infrared or bluetooth)
Data storage
> 2.000.000 measured values
Certification
DVGW DG-4805DM0404