购物篮
设备技术
设备选项
软件
外部传感器
仪器箱标签
泵和压缩机
燃气火炬
标定台管路
消毒
连接配件
检测配件
充电技术
运输和储存
配件
操作说明
设备选项
Option EDS2 Data Logger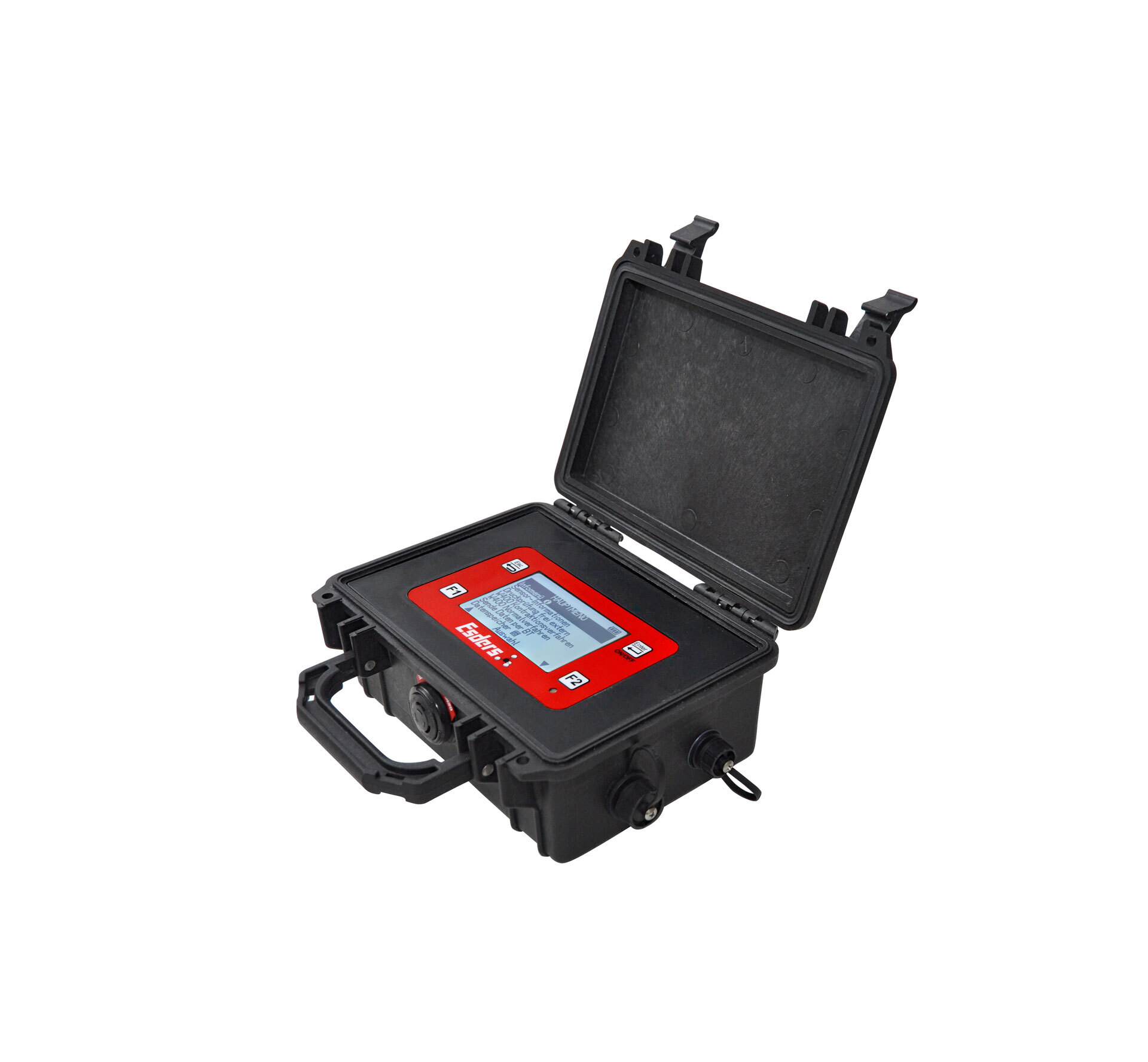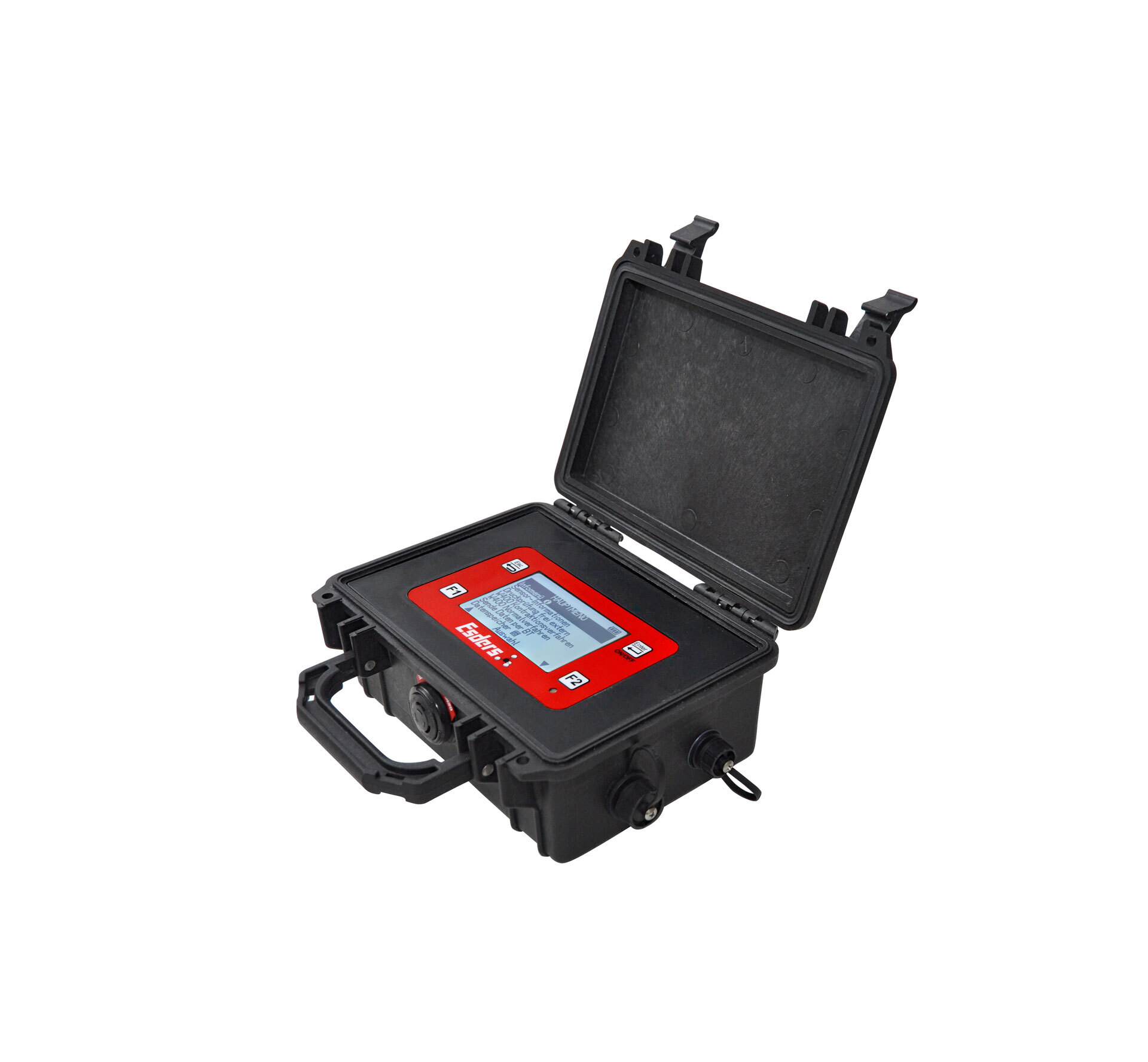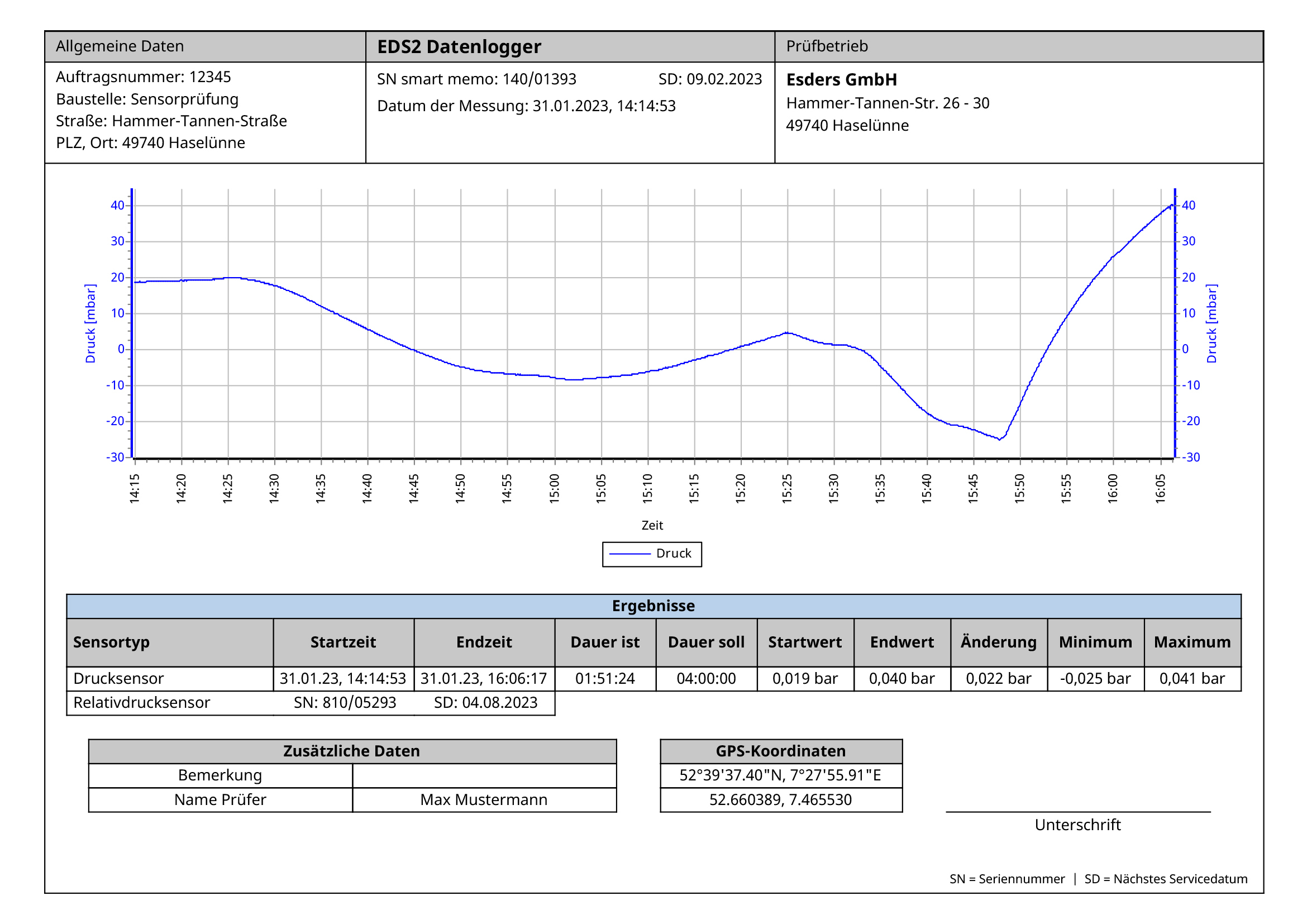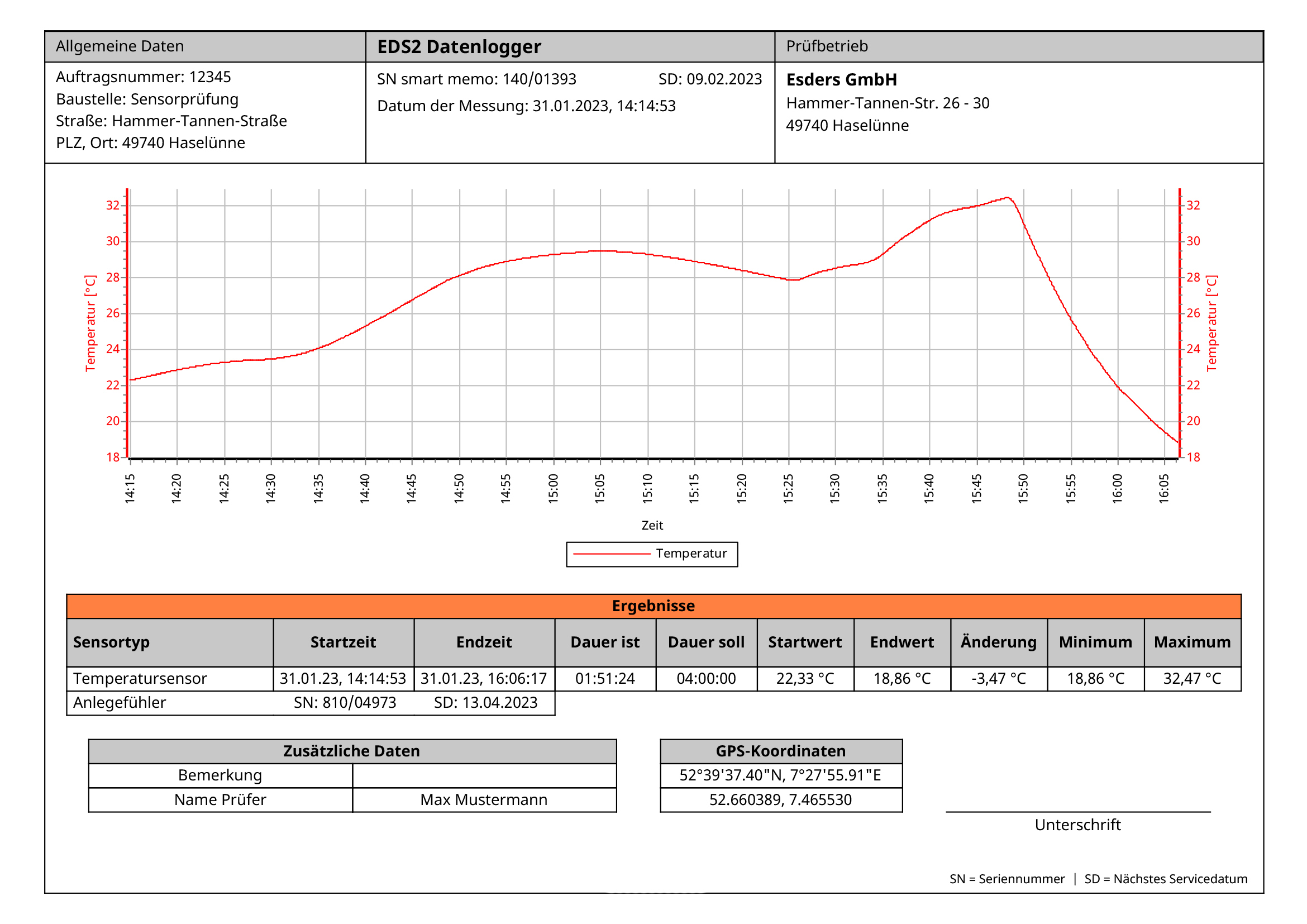 Option EDS2 Data Logger - 222624
Menu item for recording measurement data from any EDS2 sensors. Different sensor types can be connected (pressure, temperature, flow) and their measured value is recorded simultaneously (max. 5 sensors). The storage interval is freely adjustable within a maximum measurement duration (depending on the number of sensors).
Option EDS2 Data Logger
The EDS2 data logger menu item can be optionally booked and installed for the
smart memo
. With the help of this menu item, the smart memo can simultaneously record different measurement data from supported sensors at a freely selectable storage interval. Unlike other menu items, which usually follow a fixed test procedure, the EDS2 data logger permanently repeats only the following two steps: Receiving measurement data from connected EDS2 sensors and saving measurement data.
The stored measurement data of all connected sensors can be exported from Esders Connect as a data record in Excel format and are also made available in the form of a PDF report as a graphical measurement data curve.
The EDS2 data logger supports all available 
EDS2 sensor types
: pressure, temperature, flow, level. A maximum of 5 sensors can be recorded at the same time.
Example of a possible measurement:

Simultaneous recording of measurement data from 2x absolute pressure sensor + 3x temperature sensor; 
measuring duration 2 days, storage interval 30 seconds