购物篮
设备技术
设备选项
软件
外部传感器
仪器箱标签
泵和压缩机
燃气火炬
标定台管路
消毒
连接配件
检测配件
充电技术
运输和储存
配件
操作说明
泵和压缩机
MPP - New Generation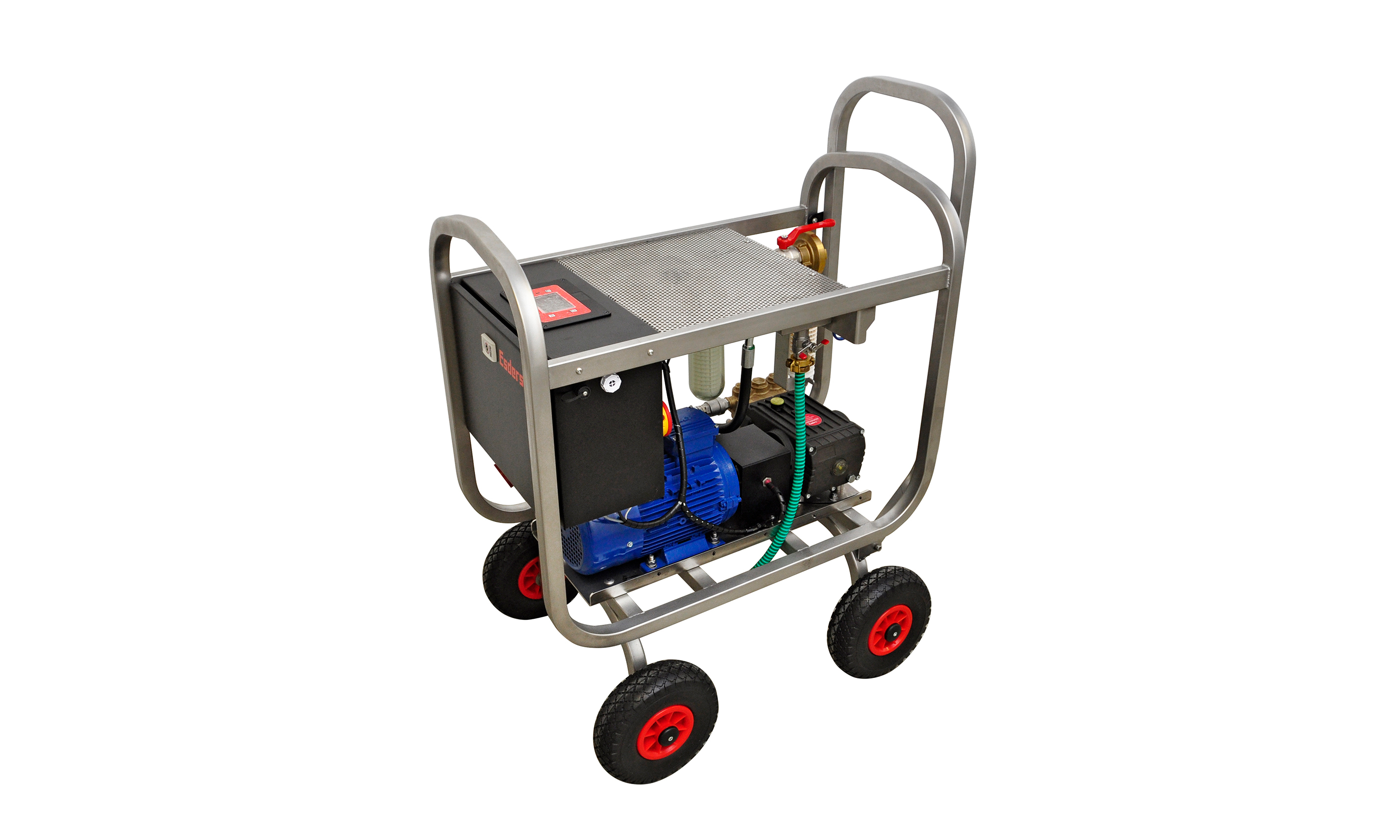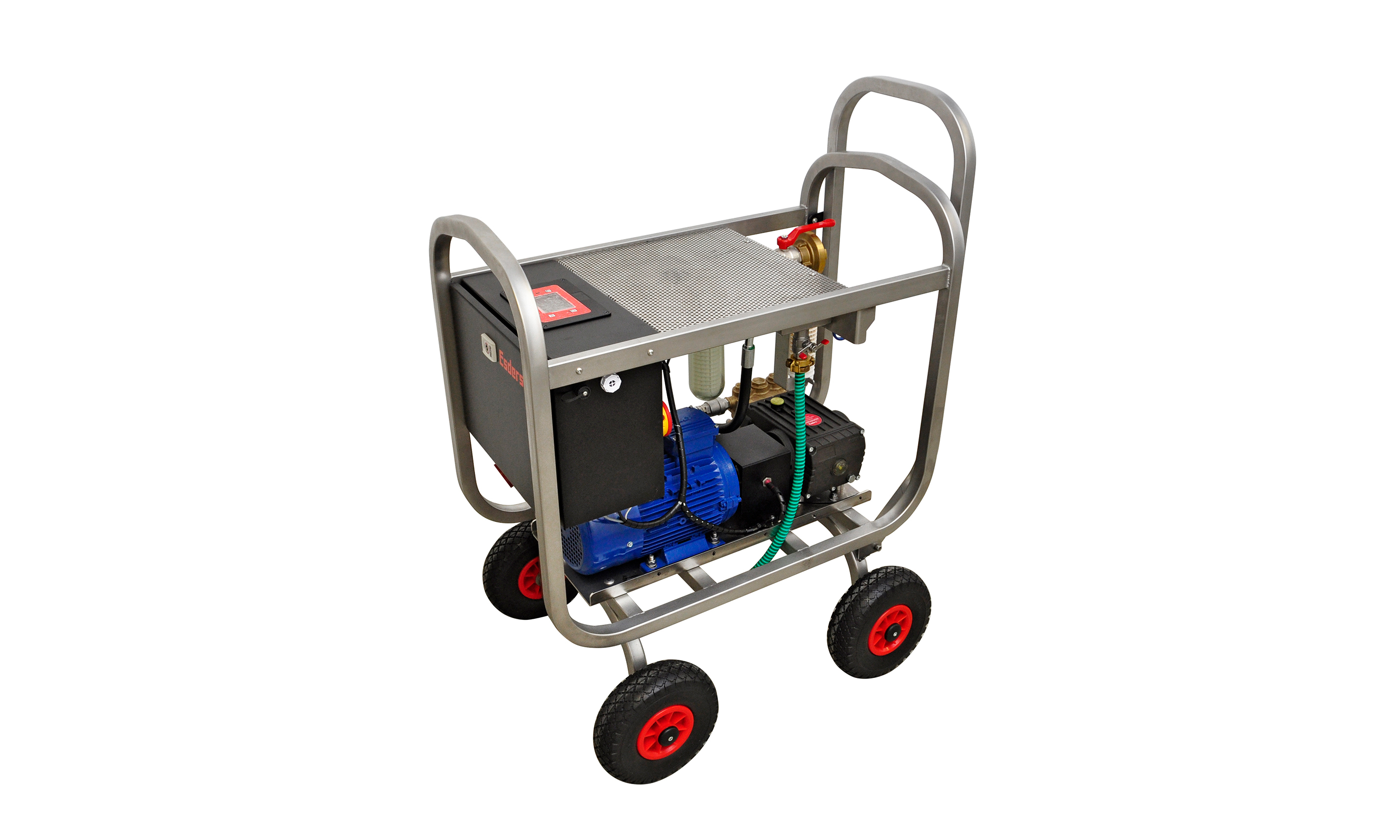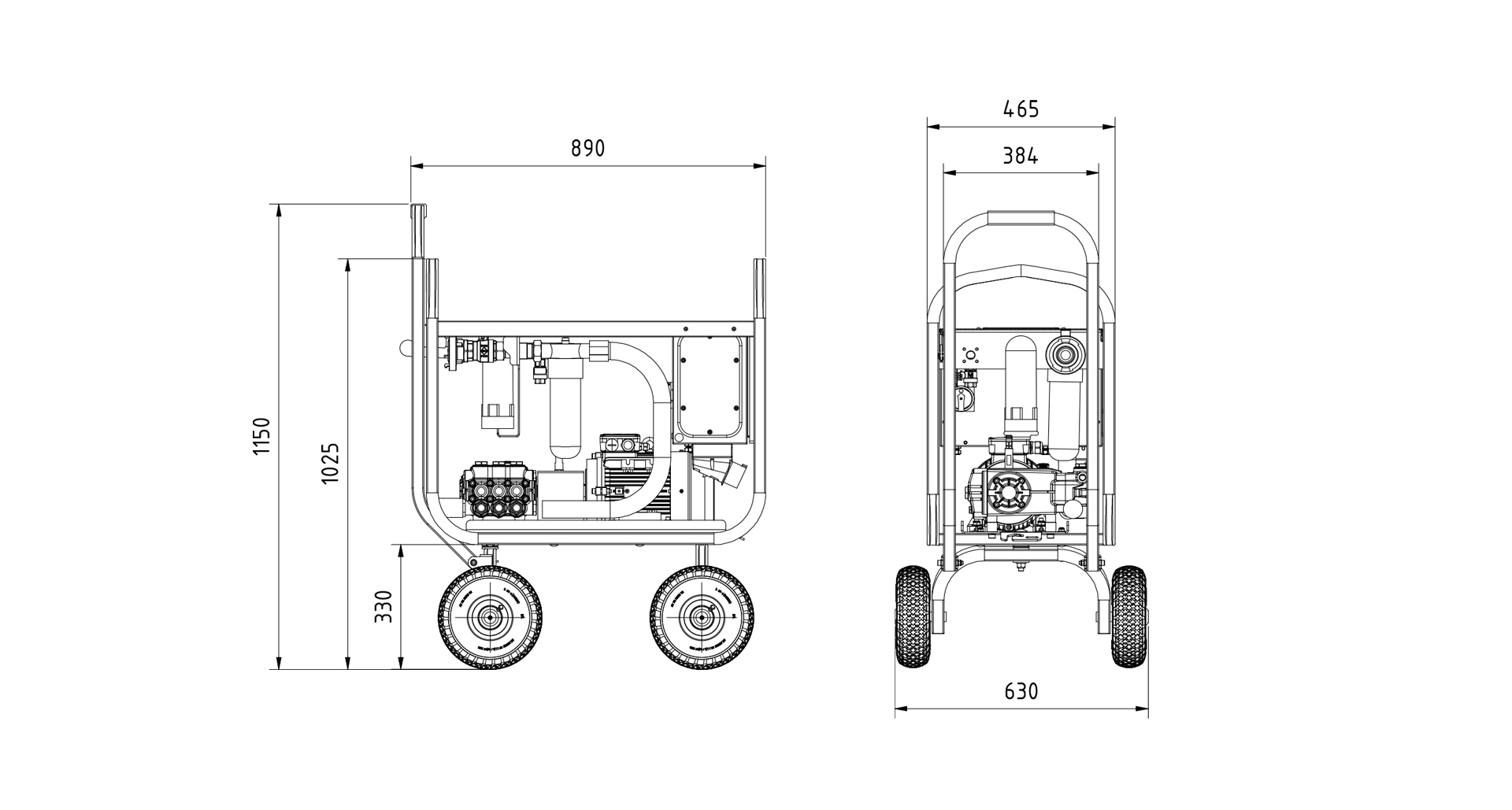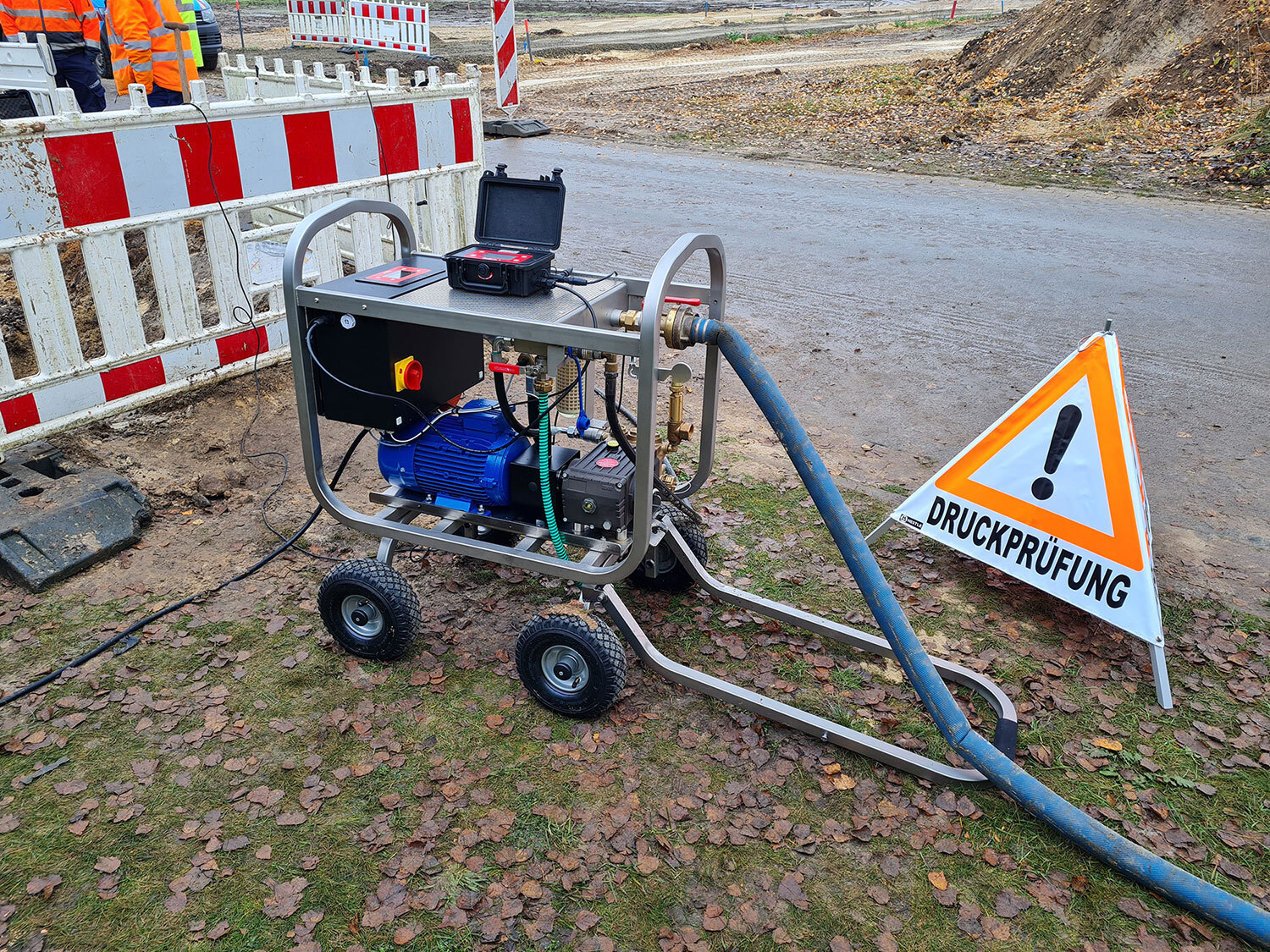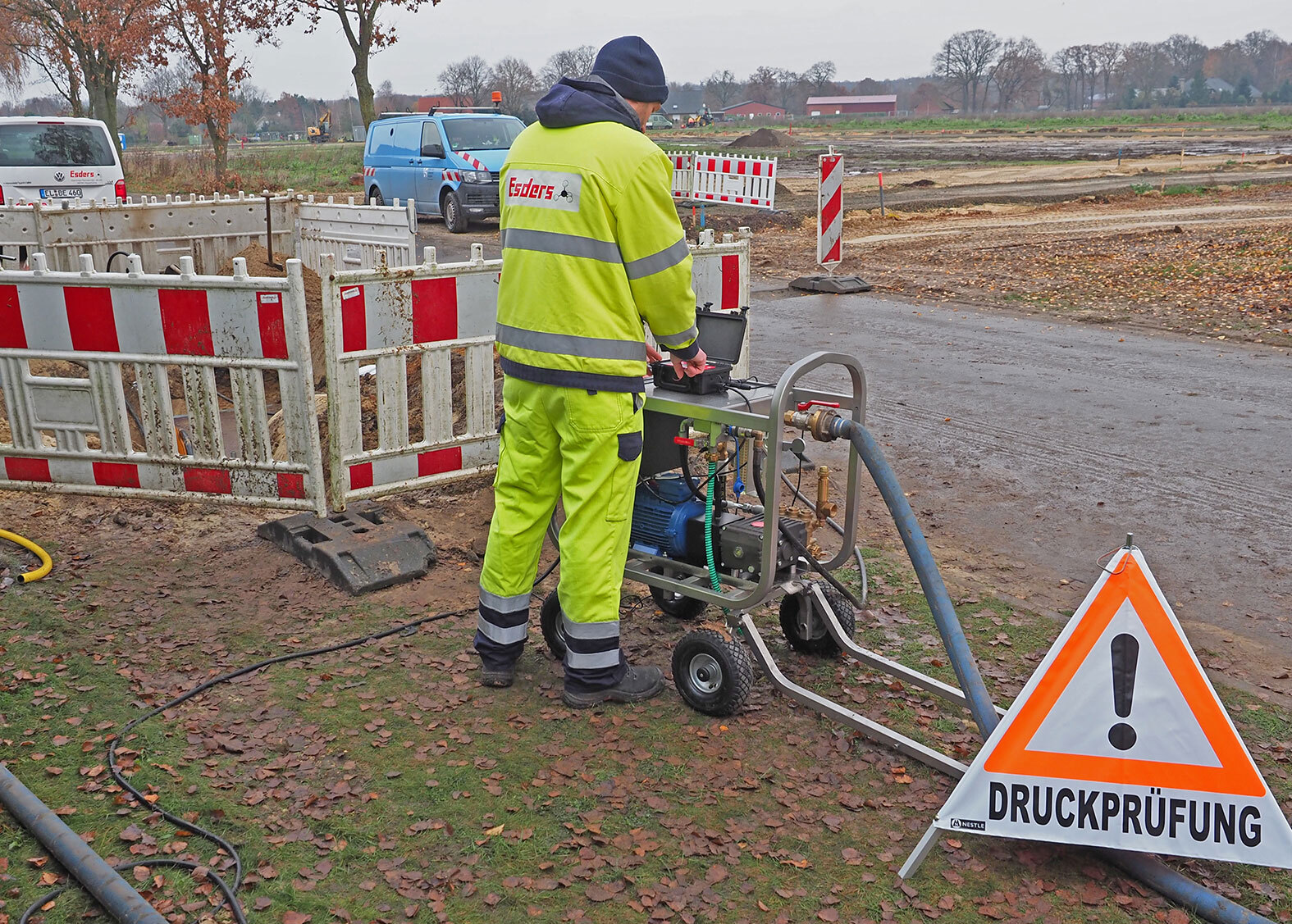 MPP - New Generation - 401005
Fully automatic test pump for simplified execution of water pressure tests according to DVGW W 400-2, ÖVGW W 101, EN 805 - max. outlet pressure 30 bar - delivery volume 30 liter/min. - power supply 230 Volt / 400 Volt - 50 Hz - power consumption 2,2 kW - test pressure adjustable in 0,1 bar steps - frequency converter and speed control for adapted pressure build-up and pressure maintenance without pressure surges - freely adjustable, constant speed via "manual operation" - non-return valve for blocking of pressure line - Storz coupling and quick-coupling for water inlet and outlet - optional with volume flow measurement (necessary for air volume determination in smart memo) - optional disinfection procedure for pump - optional with wheel set
Description
In the field of pipeline construction, pressure tests are a recognised method for checking the pipeline system. In the field of drinking water distribution, the technical rules of W 400-2 of the DVGW stipulate that each pipeline must be subjected to a pressure test after installation in order to "determine the proper execution of the installation of the pipes [...] as well as the tightness of the pipeline as a whole". It is also specified that for larger pipeline volumes, motor pumps must be used to manage the pressure build-up of the pipeline within a required period of time.
Your special advantages

Test pressure adjustable in 0.1 bar steps
Frequency converter for adapted pressure build-up and pressure maintenance without pressure surges
Storz coupling and quick couplings for water supply and water drainage
Optionally with wheels
Optionally with flow measurement
Optionally with disinfection routine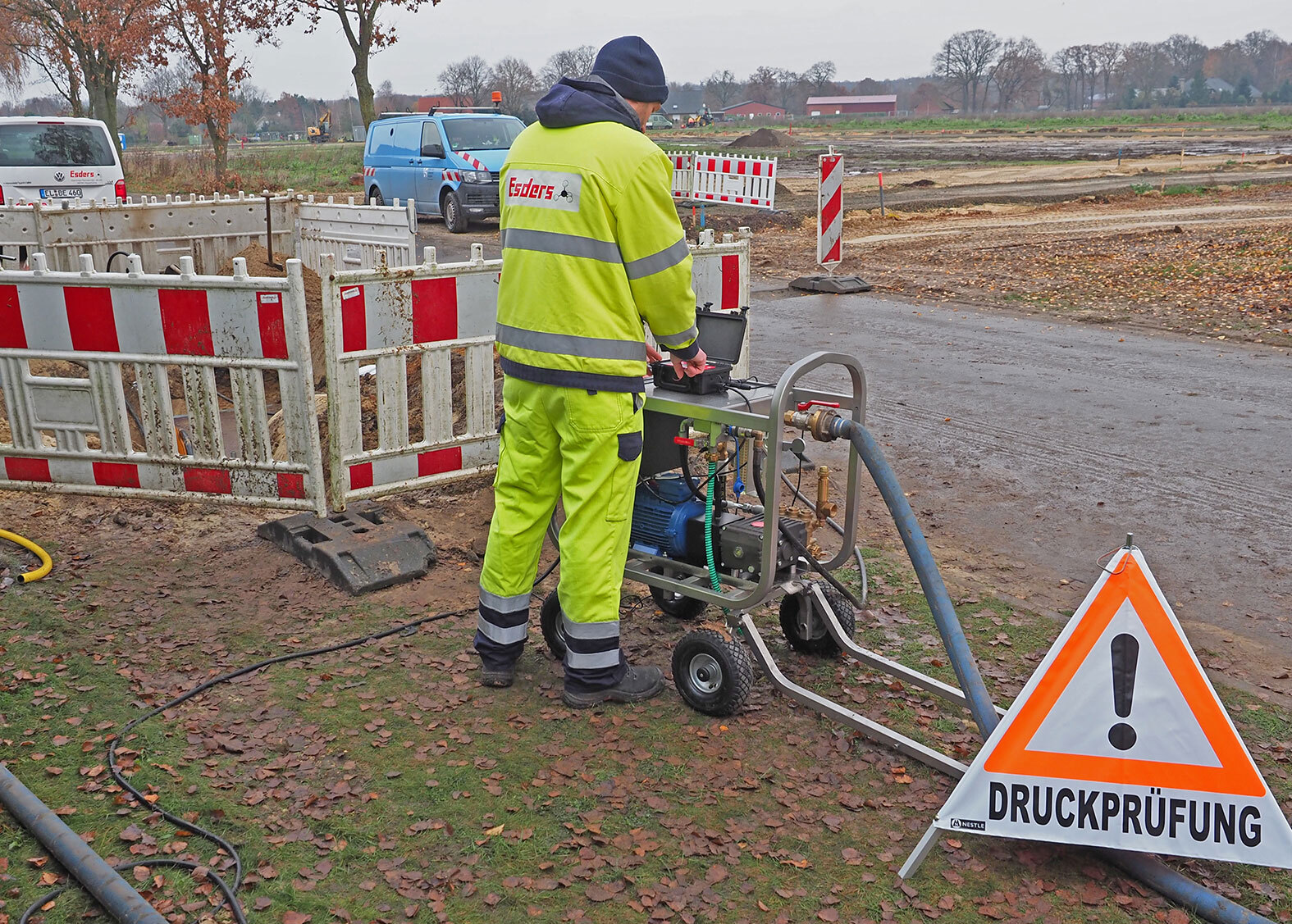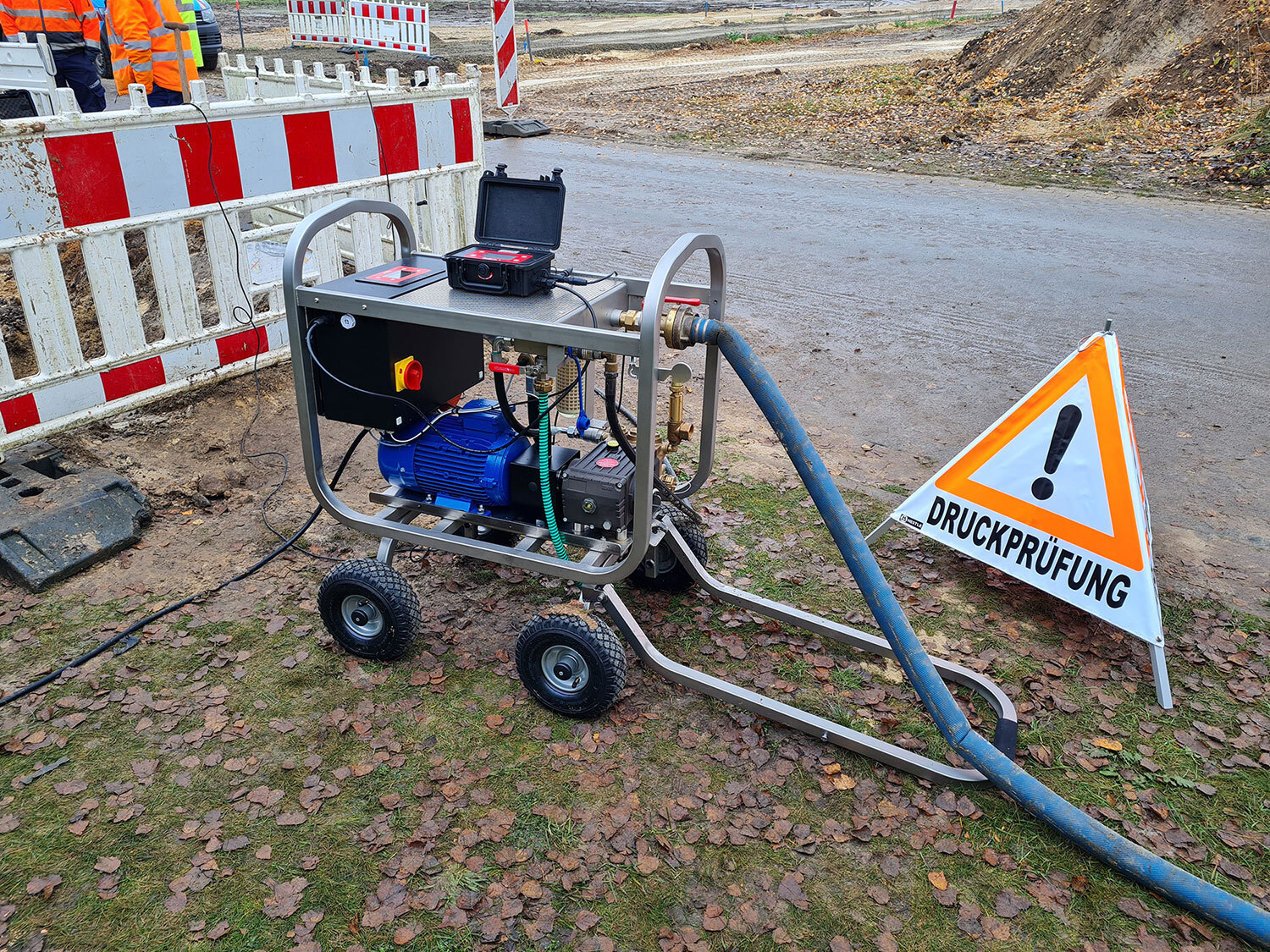 Features

Enables pressure build-up for all processes according to W 400-2
Robust stainless steel frame, smart design in usual Esders quality
Max. Flow rate 30 l/min at 30 bar outlet pressure
Automatic follow-up pumping and pressure control via integrated control circuit
Non-return valve for locking the pressure line and integrated overpressure safety valve
Combinable with our smart memo
Combined with our smart memo

With our smart memo pressure test case menu-guided test sequences of various kinds can be carried out, making your work easier, saving time and avoiding incorrect performance of a test. With the option DVGW W 400-2 option, our smart memo receives all current pressure test procedures according to W 400-2, including extensive documentation options and digital measurement data management via Esders Connect. Our new MPP 30-30 is also "smart" and can communicate and exchange data with the smart memo pressure test case via wired interface. Through communication between the two devices, the smart memo can remotely control the MPP 30-30 during an ongoing test, further automating the test sequence and preventing incorrect operation or incorrect execution of the procedure.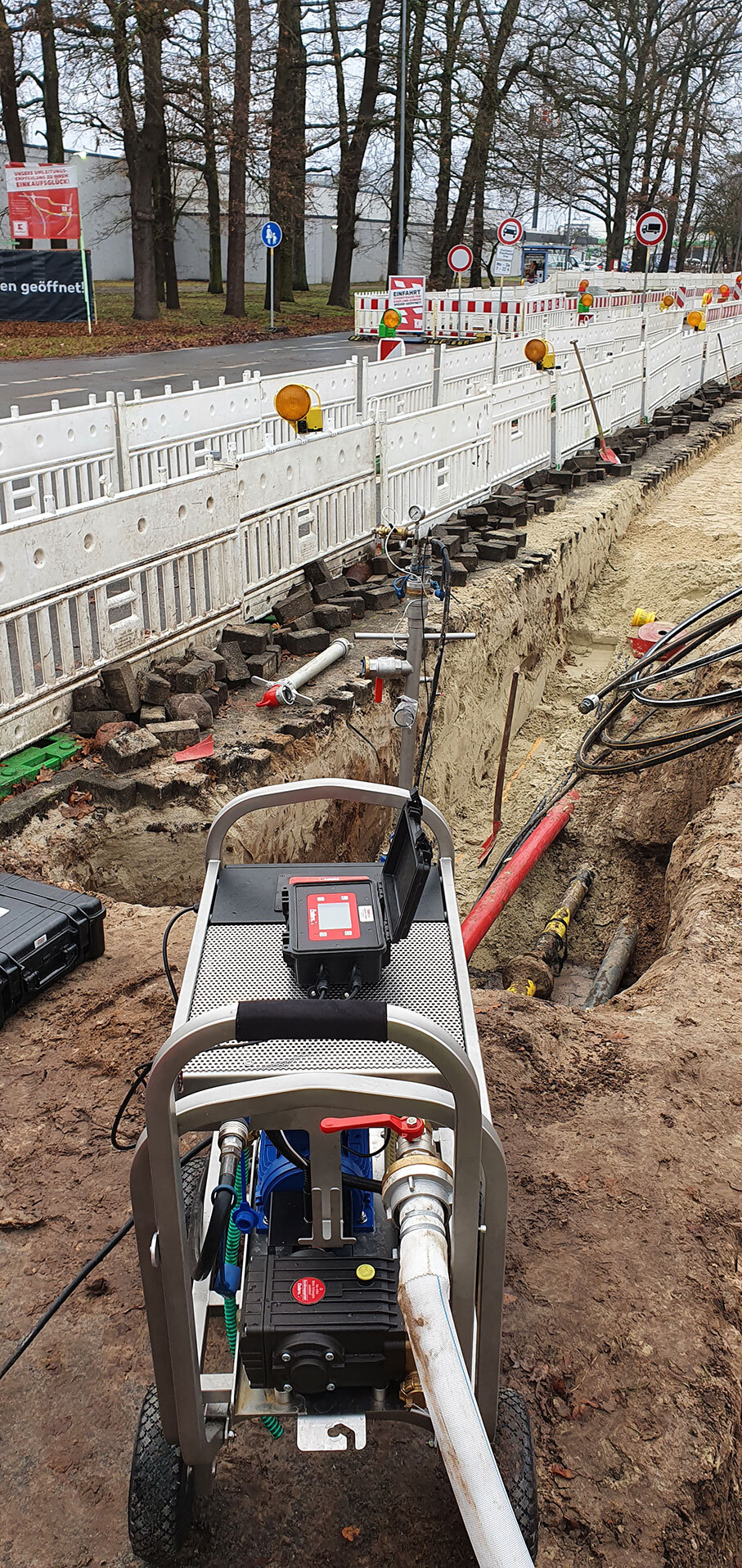 Annual fee option package "smart MPP"
Your advantages

Better overview of water requirements during pressure tests
Simplification of the test process
Reduction of errors in implementation
Time saving through early detection of too much residual air
Option remote control* This option means that the smart memo and the MPP 30-30 can communicate with each other and exchange measured values. Test sequences for water pressure tests can be carried out partially automated. The smart memo controls the pump and starts/stops the pressure control/maintenance at the right time. This avoids errors in implementation and you save valuable time in the work routine.
Option air volume measurement** With the help of this option a determination of the residual air in the tested pipe is performed. Directly after the end of the pressure build-up phase, a rating for the freedom of air in the pipe is displayed. With the air volume measurement, the smart memo can detect critical high air contents at an early stage and the user is spared unnecessary time and effort.
The air volume measurement is a reliable and innovative alternative to the pressure drop test. Clear results are calculated based on physical equations that describe the basic processes in the pipeline. In contrast to the results of the pressure drop test, these results are independent of the implementation and the executing personnel on site.
The option package includes the use of the additional functions "option remote control" and "option air volume measurement" in the smart memo. The period of use is one year.
The option package can only be used with an additional connection cable and an upgrade for the smart memo. The smart memo does not have to be sent to us for the upgrade. You simply order the menu item as usual via the sales office and can easily carry out the update in the Esders Connect app. In the future it will also be possible to book and cancel in Esders Connect.
* The option Remote Control is available for all menu selections in the field of water pressure testing in our smart memo: DVGW W 400-2 Contraction Procedure, Normal Procedure, Accelerated Procedure, Influence-Minimised Standard Procedure, ÖVGW W 101 Contraction Procedure and Normal Procedure.
** For the time being, this function is only available for the contraction method (W 400-2/W 101).


Technical Data
| | |
| --- | --- |
| Delivery qty | 30 l/min |
| Connection value | 230 V – 50 Hz or 400 V - 50 Hz |
| Power consumption | 2.200 VA |
| Required generator output | 3.000 VA |
| Protection type | IP 54 |
| Max. test pressure | 30 bar |
| Test pressure | 0 to 30 bar in measures of 0,1 bar |
| Control | Frequency converter for adapted pressure build-up and pressure holding without pressure surges, manual operation, pressure control operation |
| Operating temperature | +5 °C to +40 °C |
| Decompression | Manual |
| Max. test length for optimal ventilated pipe PE 100, SDR 11, STP 21 bar (contraction procedure) | DA 110 mm approx. 2.600 m, DA 160 mm approx. 1.200 m, DA 225 mm approx. 600 m, DA 315 mm approx. 300 m |
| Weight | approx. 88 kg |
| Dimensions | approx. 115 x 62 x 88 cm |
Recommended volume of the test pipe with possible air pockets: approx. 10 m3 pipe volume (for a pressure build-up within 10 minutes in the contraction procedure).
资料下载
Brochure MPP 30-30 EN web
设备
Accessories Pressure test trailer: "Instruments ""rechargeable battery"":" Operating instructions
备件
Entering data on construction site: